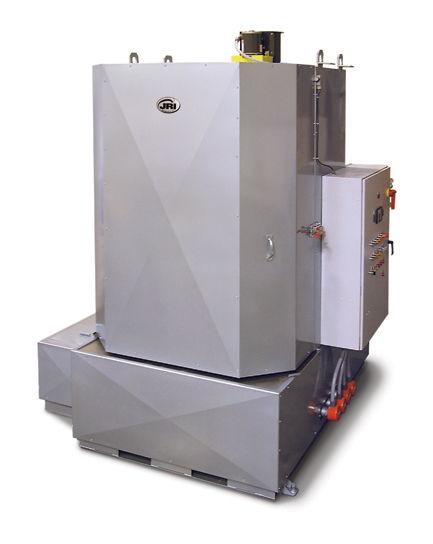 Precision Cleaning Cabinet Systems (PCS) are employed for precision parts cleaning. These systems are designed to meet rigorous cleaning standards and are available in a variety of configurations to meet your specific needs.
Features of Precision Cleaning Cabinet Systems
Features of precision cleaning cabinet systems:
The cabinet systems are available in various front load specifications with turntable diameters varying from 25" to 84", and load capacity of up to 2500 lbs.
Custom nozzle and door configurations.
The V-notch door and turntable roll out allow easier access to interior features.
The direct sprocket drive systems have load capacities of up to 30,000 pounds.
Large tank capacity.
Additional options of water level control, low solution shut off, chemical make-up systems, custom part fixturing, and sludge drag-out systems.
Effective debris screen
All controls used in the cleaning system are ETL certified.
If you have any queries about our products or services please feel free to contact us. If you are considering placing an order don't hesitate to Request a Quote.