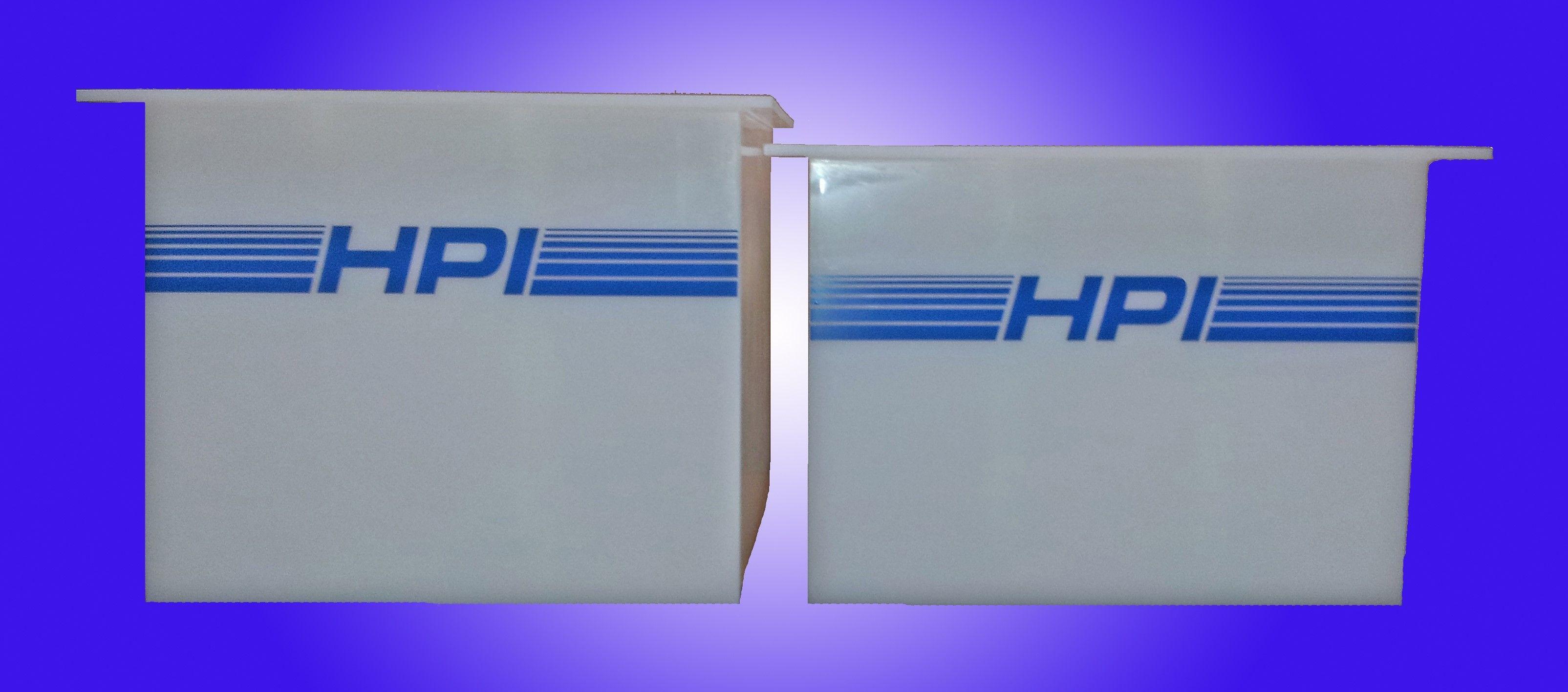 Reliable & Efficient Custom Plastic Tanks
HPI Processes, Inc. is a leading manufacturer of plastic fabricated tanks, offering custom tanks constructed of Natural Polypropylene, HDPE, PVC, CPVC, Polyethylene, and PVDF.
We design our equipment to meet the most demanding specifications and will custom cut and weld most types of plastic according to your exact specifications, creating tanks that offer numerous benefits over steel and other materials. Our welding process yields reliable, water-tight containers that offer superior strength, durability and longevity. Plastic materials are also less expensive than other options, resulting in cost-effective products that look great for years on end.
Chemically-resistant and corrosion-proof, our welded plastics offer numerous advantages, including:
Both interior and exterior are triple welded
Interior baffles can be installed
Plastic Encapsulated steel girthing
Maintenance free
Easily cleaned
Corrosion-resistant, unlike aluminum and stainless steel
Optional features include:
Filter Pumps
Ventilation Duct/Hoods and Fume Scrubbers
Mechanical or Air Agitation
Cooling Coils
Heaters
Temperature Controller
Level Control Probe
Rectifiers and bussing
Total turnkey metal finishing lines
Backed by decades of experience and expertise, our engineers work closely with the client to ensure that the product meets or exceeds their needs and expectations, on-time and on-budget!
"Our Quality Starts at the Drawing Board"
Call, Fax or Email your dimensions for a free quote.