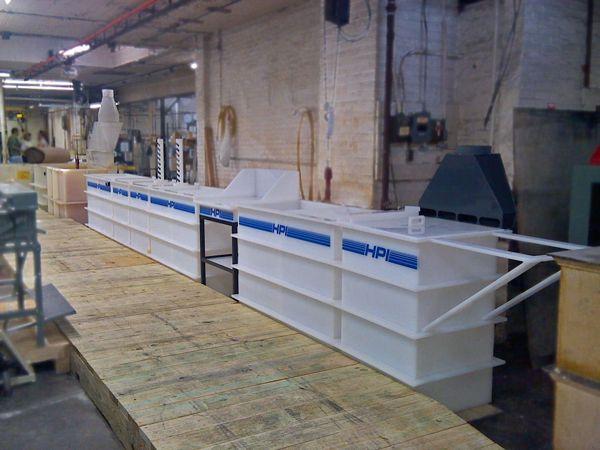 Anodizing is an electrochemical process that converts the metal surface into a decorative, durable, corrosion-resistant, anodic oxide finish. Aluminum is ideally suited to anodizing, although other nonferrous metals, such as Magnesium and titanium are also able to be anodized.
Anodized finished have made aluminum one of the most respected and widely used materials today in the production of thousands of consumer, commercial and industrial products.
Common applications for anodized finishes:
Structures and architectural categories of all types
Appliances
Commercial and residential building products
Food preparation equipment
Furniture
Sporting goods and boats
Motor vehicle component
Examples of end products using anodized aluminum:
Vents, awnings, dust covers, light fixtures, storm doors, window frames, mailboxes, bathroom accessories, patio covers, and wall switch plates for buildings.
Display cases, pans, coolers, and grills for the food industry.
Golf carts, boats, and camping/fishing equipment for the leisure industry.
Hundreds of components for motor vehicles of all kinds such as trim parts, wheel covers, control panels, and name plates.
Exterior panels for aerospace vehicles, clocks and electronic products, fire extinguishers, photo equipment, solar panels, telephones, picture frames, and bathroom accessories.