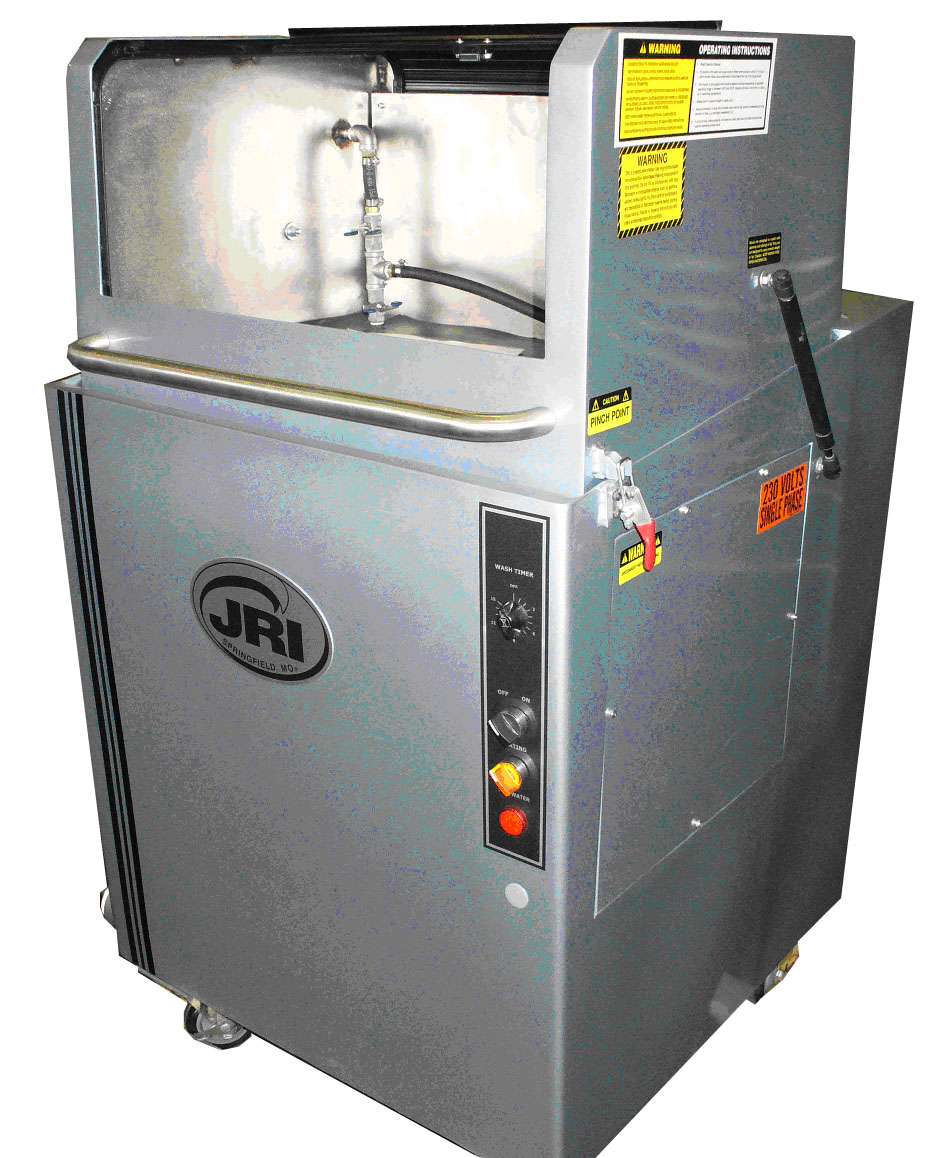 HPI Processes, Inc. supports its commercial clients by providing TR-Series Parts Washers from JRI Industries. These parts cleaners are built to provide a precise cleaning of complex parts.
Features of TR Series Parts Washers
TR Series Cellular parts washers from JRI Industries provide excellent service due to the following features:
Compact design makes it ideal for small areas.
Washing and rinsing is provided in a single unit allowing machine operators to save time and concentration.
Mechanical door seal helps eliminate leaks.
Controls are wired in accordance to NFPA/UL73. Overload protection and illuminated rocker switches are provided.
The gear drive turntable with breaker protection helps improve service time of internal components.
The standard equipment is provided with the following features:

Oil skimmer
Swing down spray bar
Overfill/drain valves
Debris screen
Casters that allow portability
Low water shut-off, float system

Customers can customize these parts washers with any of the following options:

Roll top lid with rinsing option
Single channel programmable timer for 7 days
Selection between fresh water rinse to drain or water recirculation around the tank.
Two channel 7 day programmable timer for oil and heat skimmer
Stainless steel construction

The top load automated washers are provided in three designs with varied power options.
The eco-friendly construction of these aqueous parts washers allow users to reduce their carbon footprint on the environment.
All JRI parts washers for commercial series are tested to perform in harsh environments. If you have any queries about our products or services please feel free to contact us. If you are considering placing an order don't hesitate to Request a Quote.