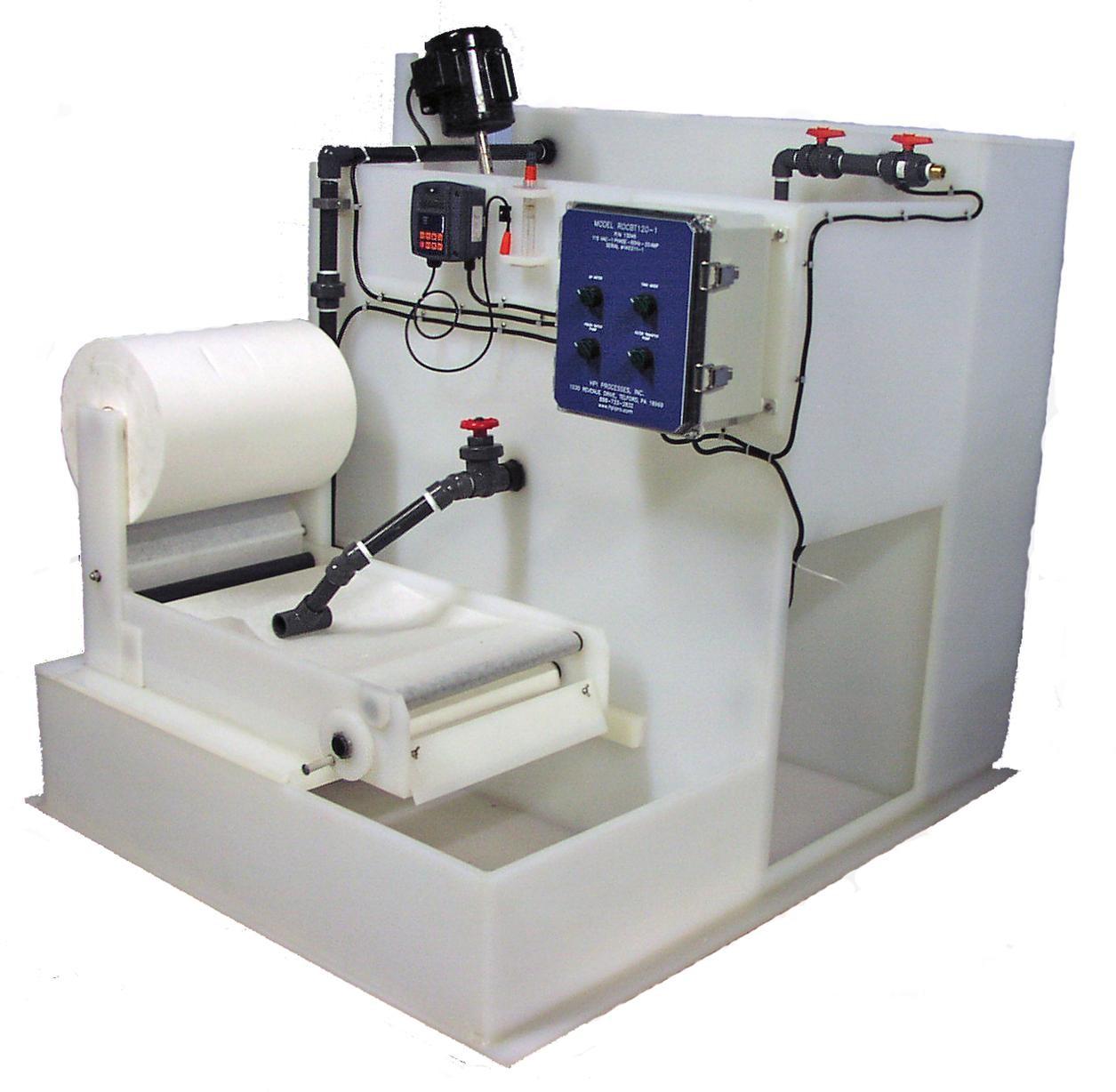 Durable 1/2 Polypropylene Construction
100 Gallon Clean Water Reservoir
50 or 100 Gallon Treatment Tank
1/4 HP Heavy Duty Agitator
Five 50-Micron Filters
HPI Processes, Inc. proudly presents the ROC BT to quickly and efficiently treat water of suspended solids, and organic compounds.
Utilizing flocculation, recycled water from the ROC BT can be reused over and over while also meeting all Sewer Authority disposal codes eliminating the costly process of disposal! With the ability to treat up to a hundred gallons in under twenty minutes the ROC BT allows you to focus on driving your business, not cleaning up after it.