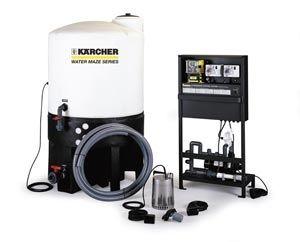 Corrosion-Resistant circulation pump
Digitally controlled for precise measuring
Alarm signals when pH level not reached
The Water Maze pH Permissive System automatically monitors and adjusts the pH in a waste stream enhancing the effectiveness of the water treatment systems, including an evaporator.
The unit continuously circulates the wastewater, monitoring and injecting pH adjusting agents using two chemical pumps. It also has an alarm for alerting the operator if the pH level is not reached in a set time eliminating the maintenance headaches associated with manually operated recycling systems.