In today world industries are facing several technological changes, which ultimately increases the demand for premium quality services as well as products that can be delivered by a high level of productivity. In other words, automation has become a business solution for many industries that want to enhance their productivity by incorporating a high level of automation. The same applies to wastewater treatment as this is one of the critical areas where public health is concerned. Wastewater process optimization not only protects the environment but often leads to efficient chemical use, less solid waste and reduction of energy consumption. This post discusses how industrial automation is making the wastewater treatment process cost-effective and more efficient.
5 Reasons for Automating Wastewater Treatment Systems
Energy costs are a concern in any industrial process including at a wastewater treatment plant. Here, automation can ease the cost burdens in the long run. Beyond efficient solid handling, automation saves energy efficiently and offers a wide range of benefits. Detailed below are the innovative functions of the automated wastewater system.
Consumes Less Energy:

Automation is one way to reduce huge energy costs associated with varieties of wastewater treatment processes. For instance, the blowers in the aeration basin can account up to 60% of the plant's energy costs. With automating the data collection process, one can achieve cost effectiveness in this area. Process automation can deliver a specific amount of air at the basin level for removal of solids when it's necessary.

Improve Processes:

The failure of water treatment plants to operate efficiently can incur a huge loss. This happens when outdated water management practices combined with older and inefficient pumping and process equipment. It is important to have historical and trending data to refine and modify water treatment processes. Enquiring what works well and what does not is at the heart of the automated wastewater treatment process.

Constant Access to Data:

Data visibility increases the efficiency of wastewater treatment processes. One of the best ways to notice the latest trends in all possible positive and negative variety is to evaluate and analyze the data gathered. Engaging in online and remote monitoring in real-time can help in analyzing the data in better ways. Observing what and how different patterns emerge in low and high consumption time can help you in making good use of your resources.

Reduced Usage of Chemical Additives:

One important advantage of automating wastewater treatment facilities is the chance to reduce the need for chemical additives. They range from fine-tuning the pH of water holding tanks to the depth of the slush bed. Superior data accessibility can cut down the access expenses and extend the life of critical equipment such as filters, chemical pumps, basins, and many more by fixing issues such as corrosion well before time.

Make Best Use of Labor:

Automating a water treatment process saves your time when it comes to employee and labor resources. Automation can help accomplish smart work with fewer resources. With automated processes, you can engage that human capital for other better activities or allow them to tackle various important issues.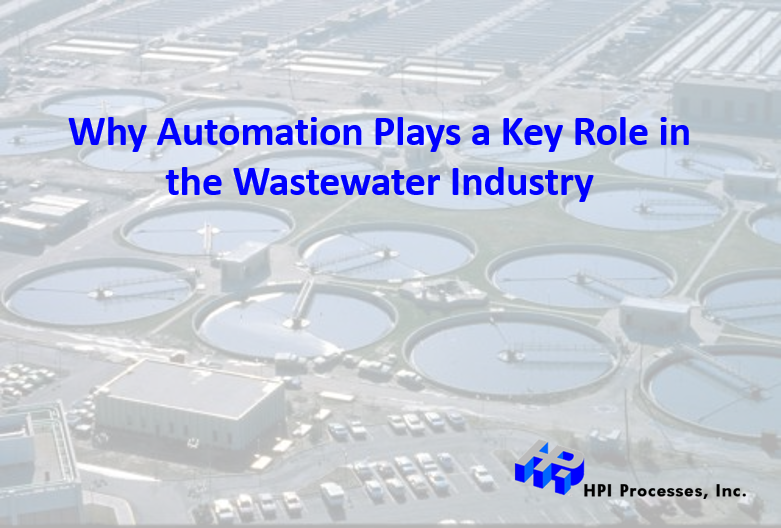 When it comes to process automation you need a significant initial investment, but it can help you accomplish various water treatment processes on time with few resources. It also helps in improving productivity while preserving the precious supply of water. Are you searching for automated water treatment systems? If yes, then it is important to contact industry experts such as HPI Processes Inc. They are an industry-leading provider of cleaning and wastewater treatment systems committed to bring cost-effective, environment friendly, and custom engineered solutions to meet various processing line needs.